Design Featured: Timeless Oak

Family Friendly Choices - Solution Dyed Nylon Twist

The Harlow Collection - Creighton
Ultimate Choices - Solution Dyed Nylon Twist
Colour Featured: Transcendant

Design Featured: Merino Grey Oak Extra Matt
CURRENTLY NOT AVAILABLE IN NZ
Up the glam factor of any room with herringbone flooring. It looks equally at home in modern interiors as it does in more traditional spaces. To make it more luxurious, team it with metallic finishes, for example brassy kitchen joinery. Alternatively, for a more pared-back look, try layering it with textural rugs and slipcovered furniture pieces in a monochrome palette.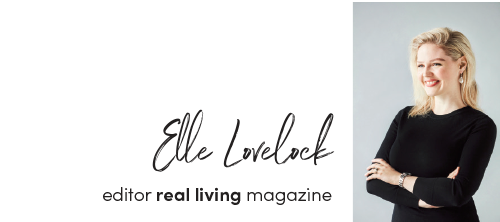 Luxury Vinyl Plank (Stick)
Design Featured: Wattleglen Oak
To achieve that perfect Scandi look, the trick is to keep it effortless with clean lines and a simple materials palette. Cool is the key word here, with pale timber surfaces and crisp white edges brought to life with a bit of greenery. Scale back the accessories and let the materials do the talking to create your dream minimalist space.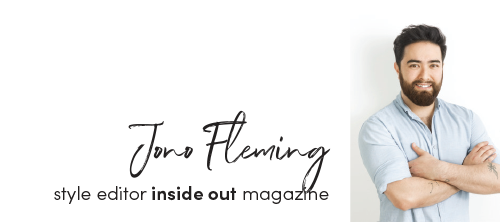 SEE ETERNITY, ELENDEL, TERRA36 IN NZ
Like many modern day success stories, the Choices Flooring group can be traced back to humble beginnings. Early in 1959 a small group of independent Australian furniture retailers met to discuss the possibility of forming an association to maximise the effectiveness of their business in the face of increased competition from large, franchised organisations. As a result of this initial meeting, Newfurn Floor Coverings Ltd was formed.
In 1993 they launched the Carpet Choice brand with 17 stores in Victoria, Australia. Arguably known as Australasia's most progressive retail floor coverings group, Choices Flooring has grown to over 140 stores across Australia and more recently launched five new stores within New Zealand.
To find out more about Choices Flooring, simply visit choicesflooring.com to be redirected to choicesflooring.com.au (Australia) or choicesflooring.co.nz (New Zealand). Correct as at September 2018.
Join the Choices Flooring online community for more inspiration!
---
Inspiring Choices 2019 features price range indicators which reflect the product quality. These are identified based on a variety of factors, including materials (natural, engineered etc.), the manufacturing process, and the added benefits and features included in individual products (asthma friendly, extended warranties etc.). These price ranges are category specific and based on the Australian product only price, so they exclude freight and any extra services some Choices Flooring stores may provide. They are to be used as a guide only.

To make the installation of your flooring easy, some Choices Flooring stores include extra services within their final prices. These extra services may include, but are not limited to the following:

• Installation
• The moving of furniture
• Removal and disposal of old flooring
• Floor preparation
• Borders and trims
• Stair accessories
• Underlay
We encourage you to visit your local Choices Flooring store for further inspiration and a complimentary measure and quote.
A majority of products featured in this magazine carry Guarantees and Warranties, for more details visit choicesflooring.co.nz. It is important to note that Guarantees and Warranties for the same product may differ between Australia and New Zealand. Actual product samples shown in this magazine may vary due to the printing process. Hard flooring colours and designs may also vary due to differences in pack composition and lighting conditions. Selected products may not be on display at some stores, but can be ordered from all stores (except tiles and window furnishings). *Brease carpet is the only residential broadloom carpet recognised by the National Asthma Council Australia's Sensitive Choice® Program however the New Zealand Brease range has the same features and benefits, this accreditation does not extend to New Zealand. At the time of printing, some product ranges/categories may not be available within New Zealand stores. Where possible a similar product in fibre type/design/species and colour has been suggested. These are suggestions only and similar products may differ in price, specifications, warranties etc. Refer to choicesflooring.co.nz for window furnishing stockists. Featured products are available until sold out or discontinued by the manufacturer. Pile reversal shading can occur on some carpets and is an optical effect, showing an apparent colour difference caused by light reflected or absorbed from disturbed carpet pile. When caused by foot traffic and vacuuming, pile reversal shading is temporary. Watermarking (also known as permanent pile reversal shading) can appear in some carpets as irregular shaped light and dark patches. Sometimes unpredictable, it is not a change in colour, but a change in pile direction that randomly appears, generally after use. Nested/random lengths of hard flooring can occur and affect panel sizes and box quantity. Price range indicators featured in this magazine are good quality ($), better quality ($$) and best quality ($$$) and are based on the Australian product only price. Price range indicators do not include installation, freight, or any extra services offered by some Choices Flooring stores; as such are to be used as a guide only. Pricing for the same product may vary from store to store due to services offered. Prices may also vary in regional and rural areas due to freight to location. For more information on pricing see choicesflooring.co.nz All information within this magazine was correct at time of printing – September 2018. STAINMASTER® and SolarMax® are registered trademarks of INVISTA. All props featured within this magazine are for demonstration purposes only and are not available for sale from Choices Flooring stores. For full terms and conditions visit choicesflooring.co.nz.
win $5,000 competition terms & conditions
To WIN $5,000 worth of flooring share your favourite Choices Flooring photo from Instagram with #lovethisfloor and tag @choices_flooring_nz (NZ) to go into the draw. Conditions apply, see Open to NZ residents 18+.Starts on 3/2/19.Ends 11.59AEST31/7/19. Limit 1 (one) entry per person. Draw:10amAEST2/8/19at Promoter office (below). Winners published on Choices Flooring's NZ Instagram pageon 2/8/19. Prize: $5,000 Choices Flooring. Promoter: Choices Flooring (ABN63 004 650 668) of 22-24 Manningham Road West, Bulleen VIC 3105, Australia.
the in-store
experience
We love to welcome customers into our stores. After all, we know that nothing beats experiencing our flooring, rugs and window furnishings first-hand. If you're considering dropping into one of our 140+ stores across Australasia, here are five ways your visit will help you make the right flooring and furnishing decision for your home.
Intelligently designed showrooms
Our showrooms are uncluttered and clearly marked - each flooring option is displayed by category; Carpet, Timber, Luxury Vinyl and Laminate. Most stores have a central design table for the exciting collaboration of colours and designs, which can then be matched with Rugs and Window Furnishings.
Chat with an experienced flooring consultant
We are a passionate bunch at Choices Flooring. Each store owner takes immense pride in their flooring and other home furnishing products. Many store owners have interior decorating backgrounds making them well qualified to offer sound advice and guidance for your renovation or new home building project.
Shop for climate and trends
By visiting a local showroom, you can speak to professional flooring consultants who can provide valuable, localised advice to point you in the right direction for flooring solutions matched to both your location and the latest flooring trends.
Find flooring to match your lifestyle
Everyone has different flooring needs, especially when it comes to carpet. That's why most of our showrooms display carpets based on active family households, asthma and allergy conscious, fans of natural materials and those that want the best of the best.
In-store, online or we can come to you
We know that the way you shop for home flooring solutions is evolving, and so are we. You can jump online and explore your options - compare flooring solutions, shortlist your favourites and consider product dimensions and costs.
Plus, over half of our stores have an Inspiration Station where you can play around with flooring, window furnishings and paint colours in real life rooms. And for those that are more technologically savy, you can upload your room images and see the flooring you are considering in the showroom in your actual home!
If you would prefer to arrange for a consultant to come to you can arrange a free measure and quote.
The best thing is, with Choices Flooring, you can shop the way you like.